Details

Published on Saturday, 03 August 2013 09:22
Written by Loren Konkus
Thanks for your excellent response to our recent survey! We received over 90 responses, and over 30% of our membership participated.
Over the next few weeks, we'll be discussing ways to incorporate this feedback and sharing the results with our membership. Stay tuned. As always, feel free to reach out to us via the contact page at any time.
See you at the Maybury Time Trial!
Details

Published on Sunday, 28 July 2013 19:16
Written by Administrator
Thanks to our 117 teams who participated in this year's Tree Farm Relay! The rain held off for most of the day and the course was buffed and polished by dozens of volunteers over the past week.
Results are available on the Race Services website, and photos have been posted by participating teams on FB and the MMBA board.
Next up: Maybury!
Details

Published on Tuesday, 16 July 2013 16:36
Written by Administrator
In order to better serve our members, the MCMBA board is doing a survey to better understand the interests, needs, and perceptions of the chapter. Whether you're a member or not, we're interested in your opinions!
This survey includes sections on membership, trail days, chapter meetings, and events.
This survey should take less than 10 minutes of your time. Feel free to skip questions or sections and focus on what is important to you.
Please click here to get started
Details

Published on Saturday, 13 July 2013 10:14
Written by Loren Konkus
The Motor City Mountain Biking Association is pleased to announce the 8th annual Maybury Time Trial on August 17th, 2013, brought to you by the good folks at Cycle to Fitness and RACING GREYHOUNDS.
This is the 8th race in the MMBA Championship Point Series and counts towards the Time Trial Series – free signup for this series is available here.
2013's race will follow the proven Time Trial format as previous years with individual start times. It's you against the clock, with minimal passing and no excuses!
This year features an entirely new course experience, and includes large sections of singletrack that are normally off limits to biking! It will include a mix of fast open sprints and tight, technical singletrack that reward both cardio AND bike handling skills! (Elite and Expert racers will have 2 laps of fun!)
$1600 cash awards
Awesome swag
Our friends at Race Services will be handling the timing, with results posted immediately on kiosks and available from their web site.
Lunch will available for a small donation.
All proceeds from this race go directly to the Motor City Mountain Biking Association, an IMBA chapter, and are used to help fund our local trail building and volunteer activities.
Pre-registration ends Thursday, August 15, 2013 at 5 pm ET
Registration is available at BIKEREG.COM

Are you interested in volunteering for the event? We'd love the help. If you are interested please e-mail This email address is being protected from spambots. You need JavaScript enabled to view it. or This email address is being protected from spambots. You need JavaScript enabled to view it. for more details.
Details

Published on Monday, 01 July 2013 15:50
Written by Loren Konkus
Prepare yourself for the 8th Annual Tree Farm Relay Event at Lakeshore Park in Novi, presented by the MCMBA, Team Tree Farm and Dark Horse Racing. This is the same format you have all grown to love… a unique 4-person team relay race! The course features lots of hills, passing zones and fun! This is a perfect race for the beginner looking to see what team / endurance racing is all about and for experienced racers looking to test their skills against rival teams. If you want to try an endurance race, but aren't ready for the distance, this is the perfect event for you to see what the team racing concept is all about.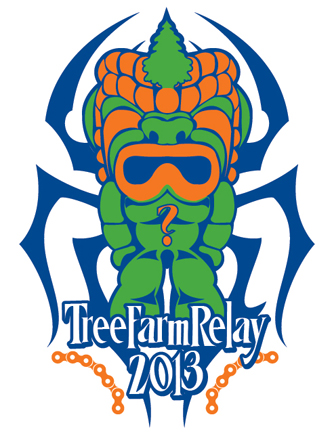 Start planning your teams, planning your costumes and get ready for the coolest race around!

Registration is open at: http://www.active.com/cycling/novi-mi/tree-farm-relay-race-2013