Details

Published on Wednesday, 30 July 2014 06:15
Written by Administrator
Details

Published on Sunday, 22 June 2014 09:02
Written by Loren Konkus
People keep showing up, so we keep putting it on!!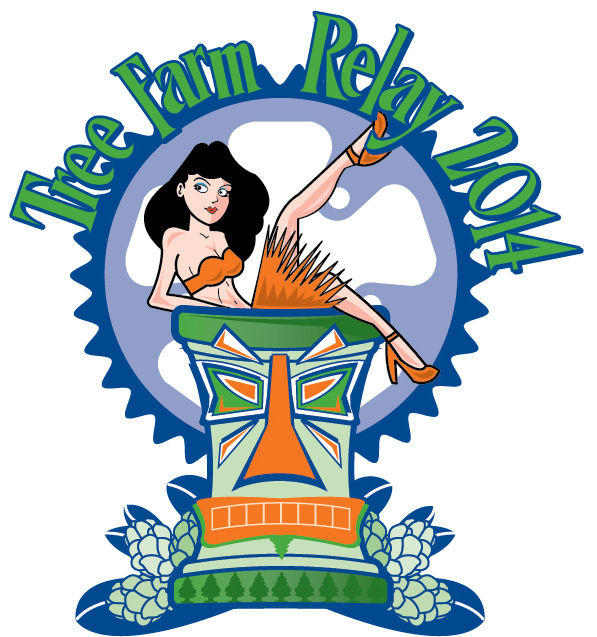 Get ready for the 9th Annual Tree Farm Relay Event at Lakeshore Park in Novi, presented by the MCMBA and Team Tree Farm. This is the same format you have all grown to love… a unique 4-person team relay race! The course features lots of hills, passing zones and fun! This is a perfect race for the beginner looking to see what team / endurance racing is all about and for experienced racers looking to test their skills against rival teams. If you want to try an endurance race, but aren't ready for the distance, this is the perfect event for you to see what the team racing concept is all about.

We changed the start of the Sport class last year to ease up congestion, and it worked great so we'll do it again. Plus, we are officially changing the "Other" category into a Costume category. It will be the same distance as all Sport classes, but a time bonus will be rewarded for the best costumes. You don't have to finish first to get first place!!!

Click Here to Register!


All proceeds benefit the MCMBA and support your local trails
Sport (men, women and co-ed),  Advanced (men, women and co-ed) and "Other" classes
Four person team relay: one lap for each Sport or Costume rider, 2 laps for each Advanced rider
Fast 10 mile course layout using two-track and single-track. Race officials reserve the right to modify the course in case of inclement weather
Mens, Womens and co-ed divisions in each class (Costume Class is all co-ed)
One of the opposite sex, required to qualify a Co-ed team
No age divisions
Race fees only $100 per team, day-of registration is $120
Advanced teams start at 9:00 am, race meeting at 8:45 am, registration cut-off at 8:30 am
Sport teams start at 11:00 am, race meeting at 10:45 am, registration cut-off at 10:30 am
125 TEAM LIMIT!!!!!
Details

Published on Sunday, 08 June 2014 08:16
Written by Loren Konkus
Please join us for an MCMBA chapter meeting. This summer's off to a great start and we've got a lot to talk about - trail progress, upcoming races and events, and some cool special initiatives.
Detailed agenda is available here.

Monday June 9th at 7 p.m. in the upstairs meeting room at Liberty Street Brewing.
149 W Liberty St
Plymouth, MI 48170
734-207-9600

Pizza provided - See you there!
Details

Published on Tuesday, 06 May 2014 07:46
Written by Loren Konkus

Join us at the 9th annual Milford Challenge, a family friendly celebration of the great singletrack trails surrounding scenic Milford. Bikers pick their own course: Highland, Milford, Island Lake, Kensington, Proud Lake, Hickory Glen – easily rideable from Milford with great paved bike paths and a minimum of road riding. You can tailor this anywhere from a fun trail ride with friends to an all-day 100 mile epic!
Participants will be treated to a live musical performance by the Orbitsuns beginning at 1 pm. Please stop by, share your stories and adventures with other riders, and enjoy the food and vibes of downtown Milford!

Participation fee is still just $15, and all proceeds benefit the MCMBA and support the local trails that you love.
Advanced registration is available online at Race Services

Day-of registration runs from 7:30 to noon at Main Street Grill, 327 N Main Street. A detailed map and suggested routes will be provided at registration, along with a wrist band and tickets for two free beverages!
Commemorative T-shirts for the event are available online at www.booster.com/milford
Trail's Edge Bike Shop (525 N Main Street) will be hosting a kid's Bike Rodeo at their store from 11 am to 1 pm, and members of their team will be available to lead group rides through nearby trails from 10 am to 1 pm. Stop by and enjoy the merriment!
This is a self supported and self directed ride. Bring water, food, money, cell phones, friends – whatever you need for a day on the trails. Camping facilities and cabins are available at Proud Lake Recreation Area, a three mile ride from downtown.
Got questions? Join in the discussion on the MMBA forums.
Details

Published on Monday, 21 April 2014 21:09
Written by Loren Konkus
Wayne County Parks and MCMBA have signed a Memorandum of Understanding allowing us to develop mountain bike trails in Hines Park.
Hines Parkway is a contiguous park of varying widths along Hines Drive and the Middle Rouge River from Northville to Dearborn Heights. Along this parkway is a heavily used paved recreational pathway of approximately 15 miles in length. The MCMBA proposed leveraging this unique setting by creating parallel mountain biking trail loops off of the paved pathway where land and conditions support it. These packed dirt single track segments would branch off the paved pathway into the park and take advantage of the terrain to provide users an interesting off-road experience and ultimately connect back to the paved bike pathway. Some of these single track sections might be relatively short, but some areas may support several miles of single track before rejoining the paved pathway. This trail design is very approachable for users of the paved pathway, allowing beginners to begin exploring single track on easy, short, flat segments and gradually trying new segments and experiences, enjoying nature and the outdoors while in fact never being more than a few hundred yards from Hines Drive. It also provides a very flexible venue for running events, allowing an event designer to choose a course mixing on-road and off-road loops and packing more interesting mileage in less space.
This project, a decade in the making, identifies two areas of the park for our initial work: Newburgh Lake and River View Drive.
Mike Flack will be the trail coordinator driving this project, and has flagged segments of the proposed River View Drive trail and gained approval to begin the implementation. Want to help? Watch the Volunteers Needed forum of the MMBA site for announcements of trail days!