Details

Published on Monday, 13 May 2013 21:32
Written by Loren Konkus
The Milford Trail Challenge is an annual celebration of mountain biking in and around the Village of Milford.  Bikers pick their own course and trails: Milford and/or Highland and/or Proud Lake and/or Hickory Glen and/or Island Lake and/or Kensington... all easily reachable from Milford with a minimum of road riding. You can tailor this anywhere from a fun trail ride with friends to an all-day 100 miler epic! Enjoy $2.00 beers and musical entertainment at the Milford House between trails, camping 3 miles away at Proud Lake, and bask in the satisfaction knowing that you're supporting your local trails!

Entry Fee: $15 (Proceeds benefit the the Motor City Mountain Biking Association)

Registration: 8 am - noon
Le Rendez Vous
289 N. Main Street Milford, MI 48381
(Fantastic baked goods - excellent source of fuel for the ride!)
9:30 mass start, for those who wish to ride together

After 11, registration will continue until 4 pm at
Trail's Edge Bicycles
525 N Main Street
Suite 180
Milford, MI 48381

A detailed map and suggested routes will be provided at registration, along with a wrist band for discounted beverages at the Milford House. Entertainment begins in the early afternoon. Please stop by, share your stories and adventures with other riders. Have fun, and enjoy downtown Milford.

This is a self supported and self directed ride. Bring water, food, money, cell phones - whatever you need for a day on the trails.

More details available at http://www.milfordchallenge.com/
Details

Published on Sunday, 28 April 2013 15:50
Written by Loren Konkus
Prepare yourself for the 8th Annual Tree Farm Relay Event at Lakeshore Park in Novi, presented by the MCMBA, Team Tree Farm and Dark Horse Racing. This is the same format you have all grown to love… a unique 4-person team relay race! The course features lots of hills, passing zones and fun! This is a perfect race for the beginner looking to see what team / endurance racing is all about and for experienced racers looking to test their skills against rival teams. If you want to try an endurance race, but aren't ready for the distance, this is the perfect event for you to see what the team racing concept is all about.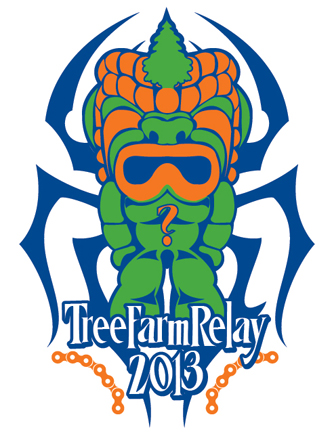 We are shaking things up this year by adjusting the start of the Sport class to help with the initial congestion on the trail. Plus, we are adding a mysterious "Other" category. Stay tuned for details on that…. maybe!

Start planning your teams, planning your costumes and get ready for the coolest race around!

Registration is open at: http://www.active.com/cycling/novi-mi/tree-farm-relay-race-2013
Details

Published on Tuesday, 23 April 2013 15:50
Written by Loren Konkus
Please join us for a Spring Cleaning trail day at Maybury State Park this Saturday, April 27th starting at 9:00 am.
We'll be meeting at the Day Camp Shelter area (as we did last year), which is by marker 9 on this map. Please use the 8 mile parking lot and ride in along the paved trail. We'll have the tool trailer at that site with most everything you might need for the trail. Current forecast, sunny and 62 degrees.
Lunch provided - see you there!
Details

Published on Wednesday, 17 April 2013 08:45
Written by Dave Cox
We are having a trail work day at the Farm this Saturday at 9:00 AM. This is mostly going to be a cleanup type of trail day where we do some trimming, rut repair, deberming and trash cleanup. We are also going to get rid of the old bridge coming back from Swamp Loop.
Lunch provided. Loppers, rakes, shovels helpful if you have 'em.
Hope to see you there!
Details

Published on Monday, 15 April 2013 13:36
Written by Loren Konkus
The DNR and MCMBA joined forces this last weekend on a project to replace an old bridge on the Highland Recreation Area trail. Bridge work this time of year is a cold, wet, messy business...
but the end reward is worth it! The new completed bridge is high and dry and looks great!
Thanks team!